About The College
345 6 Ave SE, Calgary, Alberta, Canada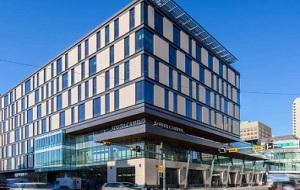 The Chiu School of Business offers training in business and health administration.
The School of Continuing Learning administers the college's professional development ("continuing education") programming and open studies courses.
The School of Community Studies provides programs in social services, education and early learning, justice, and community services.
The School of Creative Technologies offers education in information technology and design.
The School of Foundational Learning provides adult high school upgrading, basic literacy programs, and workplace training.
The School of Global Access is the college's hub for English language learning, services and programs for newcomers to Canada, and inter-cultural learning.
The School of Health and Wellness offers studies towards careers as a healthcare aide, nurse, pharmacy technician, and more.
Other Details: