About The College
1385 Woodroffe Avenue Ottawa, Ontario K2G 1V8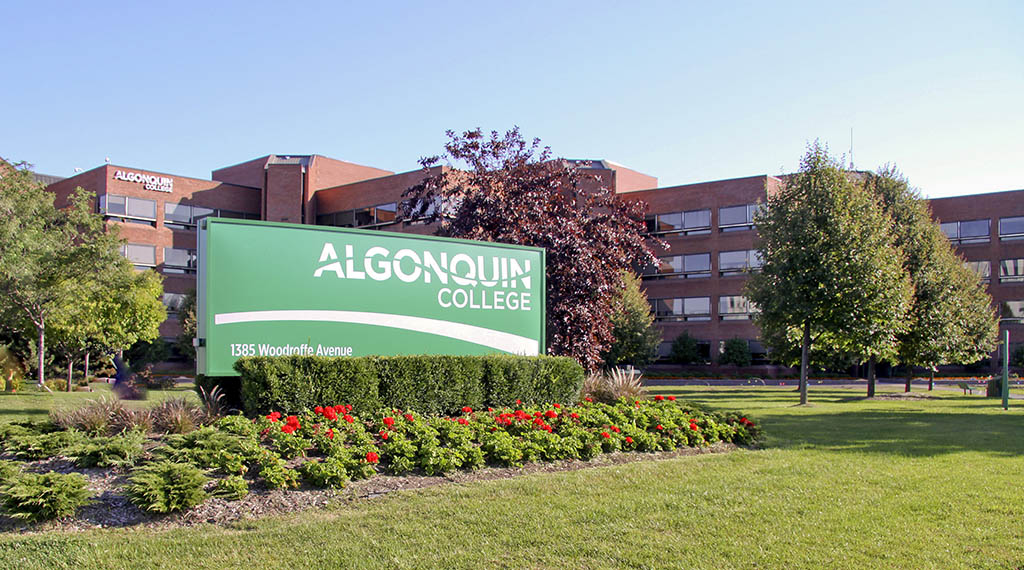 Dedication to student success is Algonquin College's guiding principle and is demonstrated through the quality of its programs, staff, the continual expansion of its facilities, and by forging strategic partnerships. Every action since the College was established has been to ensure students have access to the education and skills training demanded by the marketplace to launch a rewarding career.
Algonquin College of Applied Arts and Technology was established in 1967 and was named after the First Nations people who lived in the area. Algonquin was formed from the merger of the Eastern Ontario Institute of Technology, established 1957, and the Ontario Vocational Centre, established 1965. The College celebrates 45 years as a leader in post secondary education, and has undergone significant growth since its establishment and continues to grow today. All three Algonquin College Campuses have recently completed major expansion projects. The Perth and Pembroke Campuses have built all-new facilities, and the Ottawa Campus now features a new and innovative award-winning trades building, and a first-of-its-kind Student Commons building.
Algonquin College is located in the Nation's Capital and the Ottawa Valley. Ottawa's population is 865,000 and offers many of the perks of a smaller town. Algonquin is only minutes away from hundreds of kilometers of bike and recreational pathways, parks and natural areas. Ottawa is home to the Rideau Canal, a 'UNESCO World Heritage Site,' for winter skating and summer boating and recreation. Being in a large city, Algonquin is only minutes away from urban and cultural amenities, including prime shopping, sports and athletics, museums, a wide range of restaurants and festivals. Algonquin is on a major transit hub which students and staff use to travel across Ottawa.
Other Details: