About The College
4603 Kingsway #101, Burnaby, BC, Canada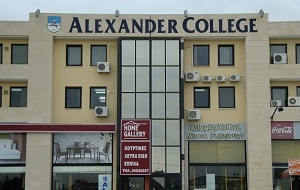 Mission and Goals Alexander College helps young people benefit from participating in the higher education community. We provide the first two years of university study leading to an Associate degree and university transfer in a student-centered and supportive environment. Goals:
Provide a serious and supportive learning environment where students with a variety of cultural backgrounds and language abilities can begin university study while simultaneously improving their English-language skills.
Provide academic preparation that is recognized by other academic institutions throughout North America and beyond, and that provides a foundation for successful progress through more advanced studies.
Foster individual growth and development by supporting each student's academic achievement and involvement in the community life of the College.
Establish and maintain a reputation for excellence in the academic community in every aspect of College programs, activities, and services.
Other Details: